Double Glazing Windows in Milton Keynes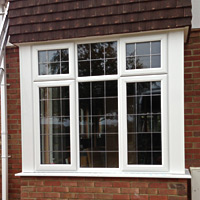 Householders in the Milton Keynes and Bedford areas have, for the last 50 years, been able to improve the exterior of their homes by employing the services of Creative Windows. The company specialise in manufacturing and installing high quality, durable Double Glazing Windows, beyond the highest industry standards. To ensure this, Creative Windows not only make the window frames, but the glass that fits into them. Installation is also performed to the same exacting quality and standard of craftsmanship, to meet their own as well as the client's expectations.
Industry Leading uPVC Windows
Creative Windows are the only company certified to manufacture and install the Swish brand in the Bedfordshire area, a stamp of quality in the ability of the company to deliver on their promises. Creative Windows make uPVC Windows which are designed to suit any home, such as casement windows, shaped, tilt and turn, French and astragal windows. These can all be made in a variety of colours to suit the rest of the house and the general neighbourhood.
Also serving Bedford & further afield
Double Glazing Windows offer a number of advantages, and at a time when fuel to heat the home is at a premium, the savings to the household utility bills are one of the primary reasons for fitting uPVC Windows, which play a major role in insulating the house. They also help to quieten the household by muting noise from outside, which is especially important if the house is next to a busy road in Bedford or Milton Keynes, or under an airport flight path, particularly so at night and doubly so when there are children trying to sleep.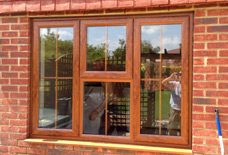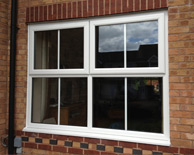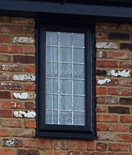 Why Choose us?
Windows,
Expert Fitting,
Free No Obligation Quote,
Fast Delivery,
A-Rated Energy Efficient Products,
Very Affordable Prices,
Over 50 Years Experience,
Manufacture & Installation,
Full Warranty on All Parts,
10 Year Guarantee
Affordable Rates,
Free Initial Quote,
10 Year Guarantee
The Reassurance of a National Brand
Double Glazing Windows
Over 50 Years Experience
High Quality Windows
Strong & Durable Windows
Quieten Outside Noise
We Make Frames & Glass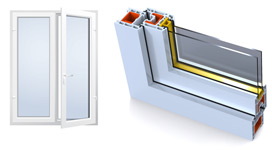 Our Range of Windows
Double Glazing
uPVC Windows
PVCU Windows
Casement Windows
Our Products Are
A-Rated
Energy Efficient
We Are
Committed
To
Responsible
Recycling
Our Products Are
100% recyclable